Information
The best way to get information about the shop is to come by and visit. We're often chatty and often friendly. Maybe you'll find a book you want to read, too.
What's in stock?
We don't have a full inventory of every book we have in stock. If you give us a ring, we can take a look. But I recommend coming in for a browse. You might find what you're looking for. You might find something you didn't know you're looking for.
We 'specialise' in general fiction. Mostly middle-brow literary-ish fiction from the last 70 years, but our tastes are pretty broad. We usually have a lot of Christopher Isherwood and Alison Lurie on the shelves.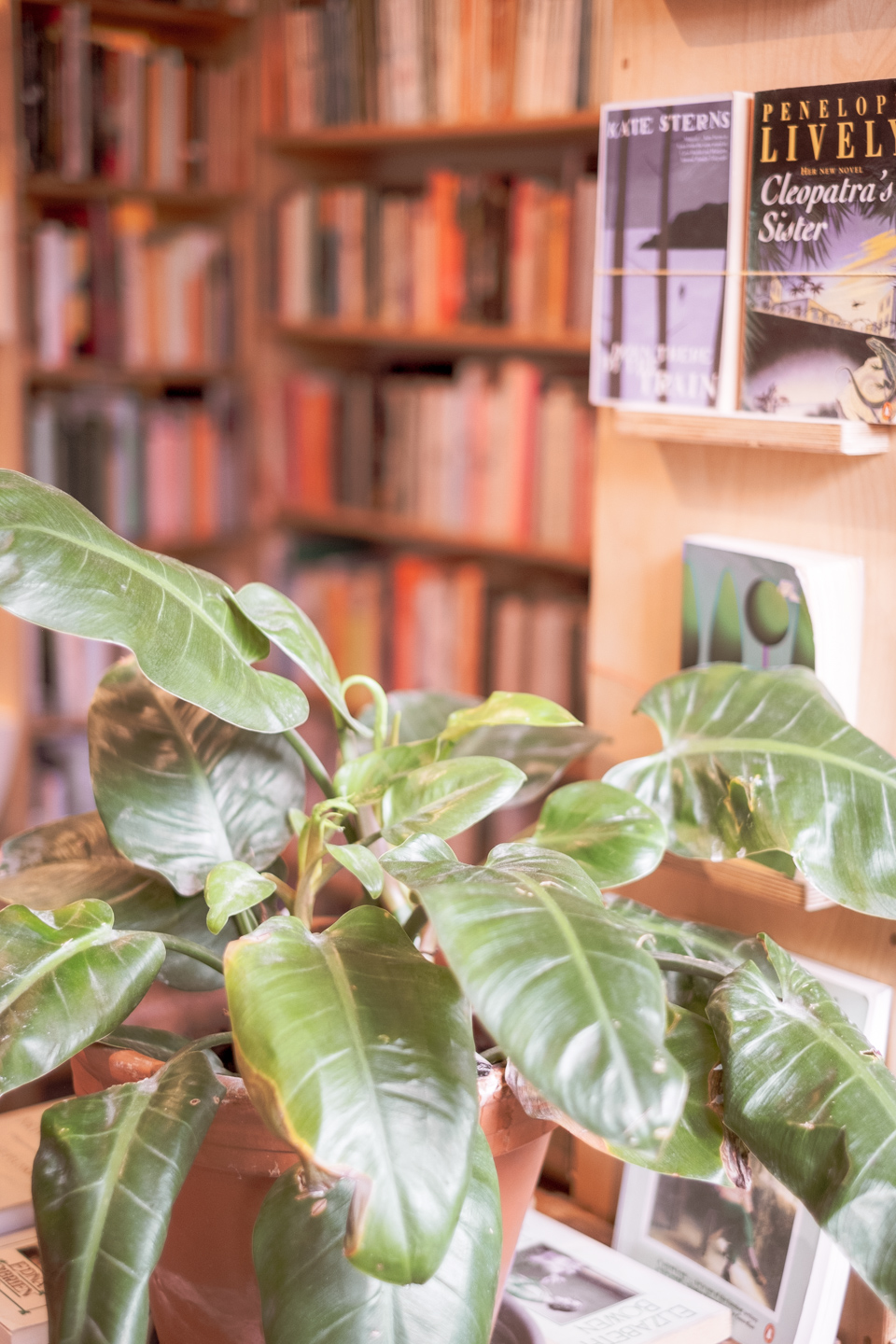 Hiring
We're not looking for staff at the moment. If that changes, we'll probably post about it on Instagram.
Book buying
We'd love to help find a new home for your old books. We're mostly interested in paperback fiction in very good condition. Our storage space is very limited so we can't take everything that we wish we could.
If you have fewer than 20 or 25 newer books (~1945-present) , please bring them by during opening hours and we'll be happy to take a look.
If you have quite a few books (let's say more than 25) or you have particularly unusual or potentially fancy books, send us an email with a picture of the books you're hoping to sell (one picture of the spines is usually enough). We don't deal in antiquarian or specialist books.
We can give cash or shop credit, but never as much as you deserve.
History
The shop was opened by Lily and Brian in 2017. Jake started hanging around a lot shortly after, followed by two Paulas and a Mathilde. Presently, you'll find Peter or Michelle behind the desk most days.